UV Tanning. Best UV tanning. Darkest Tan. bronze tanning. Tropitan. Electric beach. Best tanning salon. Best tanner. Best tanning. Glo. Fast tanning. Cheap tanning. Tanning salon near me. Tanning salon prices. Midnite Sun prices. Midnight sun prices. Tanning packages. Midnite Sun Packages. Midnight sun packages. tanning memberships. Midnite Sun Memberships. Midnight sun memberships. Tanning visits. Midnite Sun Visits. Midnight Sun visits. uv visits. tanning minutes. Best price tanning. 
Fastest Level Tanning
Our Fastest Sun Club Memberships include 7 days of Red Light Full Body Skin Rejuvenation Free, along with a FREE Sunless INC visit and a FREE Instant UV Visit. These members also receive 5 free client offers, exclusive product offers and freebies throughout the year, and 50% off products on day of join.
Annual Clubs do not require a cost to join. The membership will start on the date of purchase and will expire in 365 days.
EFT Clubs require a cost to join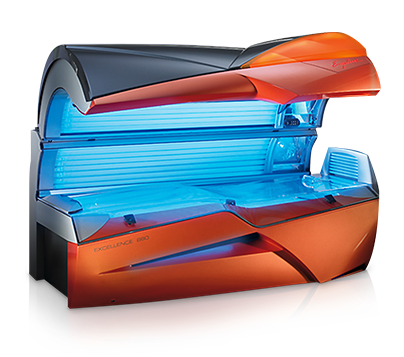 Achieve a base tan in 4 to 7 sessions.
Maintain your tan with 1 to 2 sessions per week.
Facial tanners for an extra boost of golden color
10-12 minute sessions
A membership at this level includes access to not only the Fastest Sun Beds, but also Faster and Fast Sun beds & Booths.
Also available with Anti-Aging Red Light.
*Sun Club EFT Memberships must be purchased in store. Visit Packages, 30 Day Package, and Annual Memberships may be purchased online.