tanning packages. tanning prices. cheapest tanning. tanning visits. tanning minutes. best price tanning. Darkest tanning. best tanning salon. tanning salon near me. 
We also offer 30 day packages, $59 Visit Packages, and Single Visits!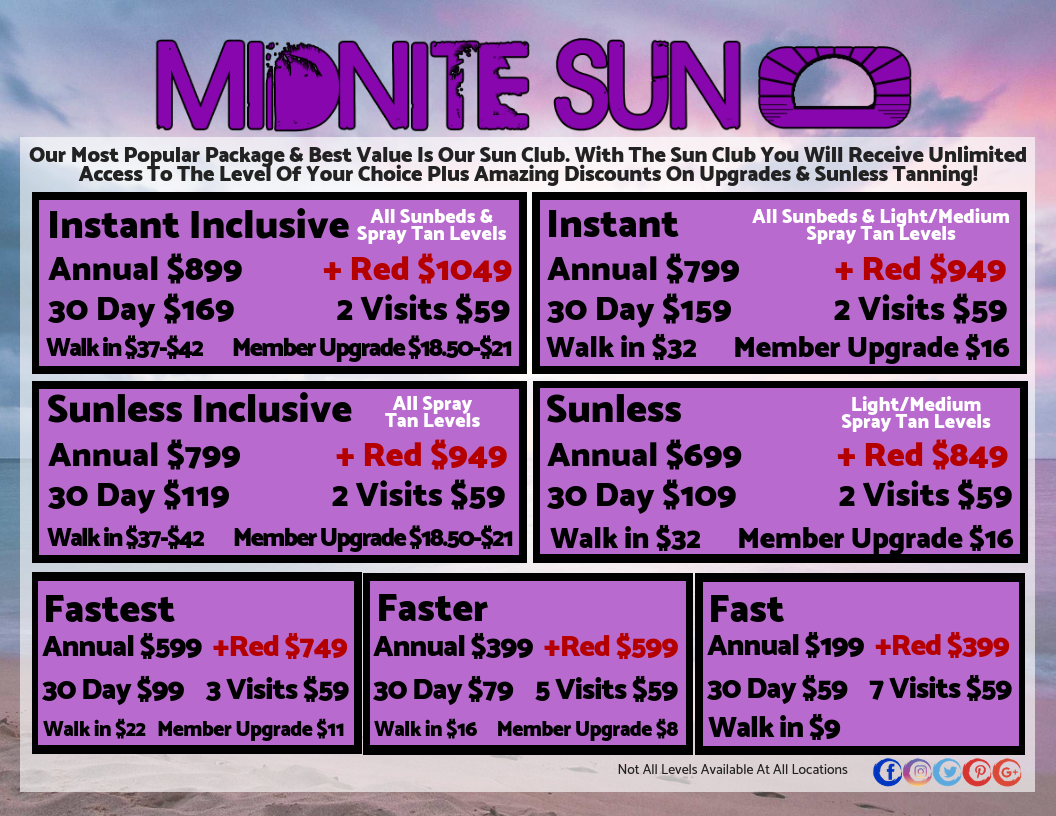 *Sun Club EFT Memberships must be purchased in store.  Visit Packages, 30 Day Memberships, and Annual Memberships may be purchased online.