Cutting-Edge Tanning & Skin Care
4 levels of UV Tanning + Spray Tanning & Red Light skin Rejuvanataion.
Superior Products
The BEST variety of Tanning and Non Tanning products. We seek innovative ingredients to ensure your skin looks amazing at all times.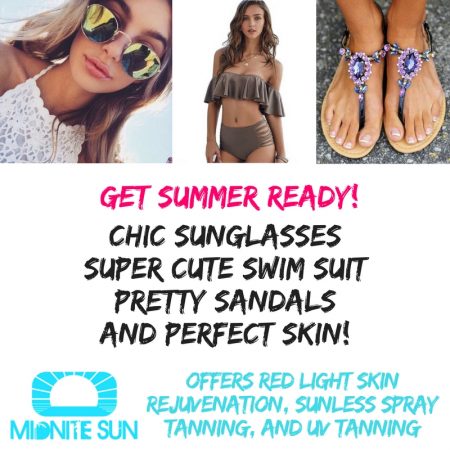 Ultimate Customer Service
Outstanding sales team trained in UV, spray tan + product knowledge. We know how to help you achieve your darkest color
Customized Memberships
We offer a wide variety of memberships to fit your every need whether it's UV, Sunless or Red Light.
We are open 7 days a week to help you achieve and maintain that perfect glow!